Ages 2-7 on Saturday May 6, 8-11 am!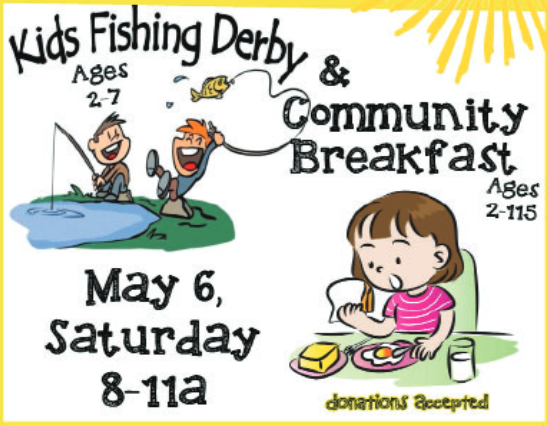 Come on over to River Road Rec Center and Emerald  Park wading pool for the 36th annual children's' fishing derby.  Open to children 2 through 7 (accompanied by an adult.) Bring your own bait and tackle and try your luck.  The wading pool will be  fully stocked with rainbow trout.  Take a break and come on in and enjoy our community breakfast! We'll be serving eggs, ham, pancakes, fruit and juice!
Thank you to the Oregon Fish and Wildlife for givng us the fish!.